Building 3D modelling and heat load calculations.
Software designed for 3D computer modelling of buildings, as well as for computer aided calculations of heat load of individual rooms.

The program calculates (depending on the language version):
heat-transfer coefficients for walls, floors, roofs and flat roofs
heat losses for individual rooms
heat loss for the whole building
heat balance for the apartment building heating period
radiators selection
Program features
 
 
6.1 basic
6.9 basic
6.9 Pro
 
 
Graphic creation of a building model (show hardware requirements)
Connects and scales the drawing
Linear thermal bridges
Surfaces thermal bridges (linear and point)in multilayer partitions
Defines hygenic requirements for your own types of rooms
Creates a set of building materials in the building construction
Creates a set of building partitions in the building construction
Creates a raport with a set of materials (building materials, building partitions, carpentry, radiators, manufacturers)
Heat load PN-EN 12831
Selects radiators
Interacting with Audytor C.H. program family
Computing variables
Heat transfer coefficient PN-EN ISO 6946
Heat transfer through the ground PN-EN ISO 13370
Inhomogeneous partitions
The system default data inheritance
Checks the accuracy of data input
Import of three dimensional building model
Moisture analysis of the building partitions calculator of temperature distribution and vapor pressure
Heat load PN-B-03406 (an obsolete standard)
Easy input of your design data into the computer

User's friendly 3D design editor assists designers in effective and fast data input.
Easy computer modelling of storeys of buildings
Thanks to the functionality of entering building base drawings, users can draw walls, windows, doors and floors with no requirement of precise manual dimensioning of all these components. Import of building base drawings is possible from DWG files, bitmaps or directly from scanning devices
Correctness check of the model
After 3D computer models of buildings have been created, designers can perform correctness check of entered building partitions.
Time saving
The concepts of data inheritance and default data will save users time and effort when entering individual building components.
Option for fast modification of parameters
Application of variables enables performing variant calculations.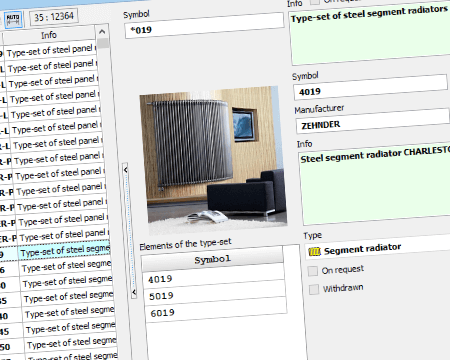 Preliminary selection of radiators

Already at the stage of designing buildings, designers can assess the required dimensions of radiators in heating systems.
Assistance in preparation of technical documentation

Designers can prepare technical documentation for projects, basing on extensive overviews of materials, building partitions and selected radiators.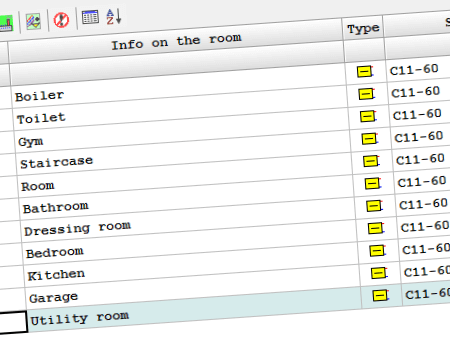 Import of the building model from Revit 2016 - 2018- 2018
The function allows you to import a building model from Revit 2016 - 2018. Revit has the ability to export a building model to the gbXML format. In order for the gbXML file to be properly adapted to the Audytor HL, you should use Audytor gbXML - the Revit plugin. Depending on the amount of data entered in Revit, the model may be almost full after the transfer. In the Audytor HL, only the data on the functions of rooms and the grouping of rooms can be supplemented. The imported building model can be verified using a three-dimensional preview.
Technical requirements
The program runs under MS Windows (XP, Vista, 7, 8, 8.1) 32bit and 64 bit. The minimum hardware:
1200 MHz processor, 
1 GB RAM, 
A color monitor with a minimum screen resolution of 1024x768,
200 MB free space on the hard drive,
Compatible graphics card with OpenGL 2.0 and higher,
All new graphics cards on the market should meet the minimum hardware requirements;Graphics card integrated with the motherboard: minimum GMA 500;